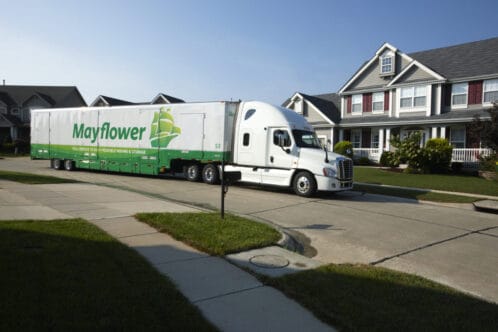 Although moving can seem daunting, Herlihy Mayflower takes pride in making the process as easy and stress-free as possible – as Nick H. discovered after he called us for help with a long-distance move from Columbus, Ohio to Gallatin, Tennessee.
Columbus is one of the fastest-growing cities in the Midwest. The Ohio capital, Columbus is the nation's 14th-largest city, with a population of nearly 880,000. Herlihy Mayflower has maintained an office and storage facility in the Columbus suburb of Grove City for over 20 years.
Our Columbus moving team unloaded Nick's furniture and other belongings from his storage unit, drove 350 miles and unloaded everything at Nick's new home in Gallatin.
After he was settled in, Nick wrote to let us know how happy he was with our team.
"Everything was absolutely perfect!!!" he said. "Thank you so very much for all your help!!"
"I just completed the survey and gave all 5 star approval ratings because you ALL definitely deserved it!" he added. "Thanks again for all you do….just know that it is very much appreciated!"
We appreciate your feedback, Nick, and wish you all the best in your new Tennessee home!
Looking for a professional, reliable Columbus, Ohio moving company? Contact us today to experience the Herlihy Moving & Storage difference. As one of Ohio's oldest moving companies, we have moved thousands of families and businesses within Ohio, across the United States, and around the world. We're BBB accredited and Angie's List approved. And, as a locally owned and top-rated agent of Mayflower Moving serving Chillicothe, Athens, and Columbus, Ohio, we have the resources to move you, no matter where you need to go.