Trusted Columbus Senior Moving Services
At Herlihy Moving & Storage, we've been helping families move since 1920. As one of Ohio's oldest moving companies, we have extensive experience in senior moving services. We understand that downsizing a beloved family home, retiring to another state, or moving to a senior living community can be especially stressful. Whether you're looking for a full-service or do-it-yourself moving experience, we're here to make your move as easy as possible. Call our Columbus senior moving specialists for help with:
Move planning.
Downsizing.
Retirement relocation.
Packing and shipping of antique furniture.
Shipment of furniture to family members.
Short- and long-term storage in Columbus and Chillicothe.
Moving to Assisted Living
One of the most common senior moving services is helping older adults into a retirement or an assisted living home. At Herlihy, we recognize that it can be a difficult transition but our specialists provide compassionate services to help aid their transition. Whether we're working with seniors directly or with a loved one, our priority is to ensure a smooth and easy process. 
Oftentimes, the downsizing and disposal of household items pose a challenge to moving seniors. Herlihy's team of project managers can assist in this process. We can also provide temporary or long-term storage services 
Moving in with Family
Many families decide it's best for seniors to move in with adult children and Herlihy facilitates many of these types of moves. Transitioning out of an old family home can be an emotional process and we understand the weight of this journey. Our senior moving specialists can assist in all areas of the relocation, from coordination and planning, organizing and downsizing, arranging shipments for storage, packing and unpacking, and much more.
We want to be there for your family during your relocation and our team has the experience, background knowledge, and training to ease the process and create a smooth transition.
Golden Buckeye Program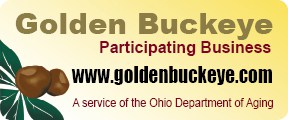 To help Ohio customers over 60, we offer a 10 percent discount on fixed-price moves through the Golden Buckeye Program.
Just show your Golden Buckeye Card when booking the move, or ask your moving coordinator for details.
WHY CHOOSE OUR SENIOR MOVING SERVICES?
Family Owned and Operated Since 1920.
Dedicated Moving Coordinators.
Full-Service to Do-It-Yourself Moving Services.
Expert Packing by Trained Professionals Available.
Local and Long-Distance Moving Services.
Golden Buckeye Program Discount on Fixed-Price Moves for Ohio Seniors.
Secure Self-Storage Facilities in Columbus and Chillicothe.
Mayflower Portable Storage Containers (Pods).
Agent for Mayflower and UniGroup Worldwide.