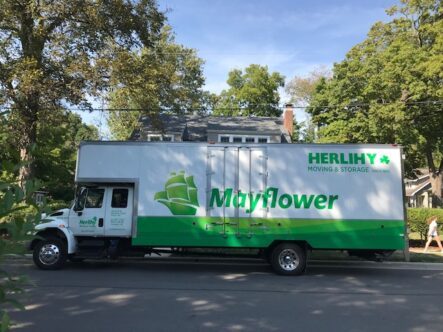 Moving Review: 5-Star Local Move in Grandview Heights, Ohio
Posted By: herlihywp
Comments: 0
Categories: Uncategorized
Herlihy Mayflower is your local and long-distance moving partner for all moves originating or ending in Ohio.
Our trained moving professionals make every move as easy and stress-free as possible. Just ask Chris L., who recently called on our Columbus moving office for a local move in Grandview Heights, Ohio.
Grandview Heights is an inner suburb of Columbus, Ohio. This city of about 7,000 sits west of the Ohio State University campus across the Olentangy River.
Originally part of Marble Cliff, Grandview Heights is known for excellent public schools and walkable neighborhoods, with a short commute to downtown Columbus. To learn more about Columbus, Ohio neighborhoods, check out our Guide to Moving to Columbus, Ohio.
After our Columbus moving team had finished moving his furniture and other belongings into his new home in Grandview, Chris left a 5-star review online.
"Thanks Herlihy for our easiest move yet," he wrote. "Jason, Zach & Roger made the transition into our new home so smooth and filled our morning with laughter. We could tell that they really love what they do."
Many thanks for the kind words, Chris! It was our pleasure to move you.
Looking for a professional, reliable Grandview Heights, Ohio moving company? Contact us today to experience the Herlihy Moving & Storage difference. As one of Ohio's oldest moving companies, we have moved thousands of families and businesses within Ohio, across the United States, and around the world. As a locally owned and top-rated agent of Mayflower Moving serving Chillicothe, Athens, and Columbus, Ohio, we have the resources to move you, no matter where you need to go.