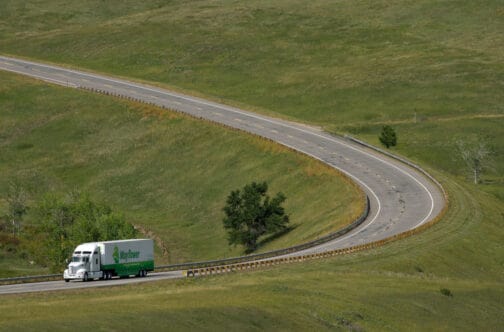 Moving long distance is tough for anyone. Yet the right mover makes all the difference – as Philip B. discovered when he called on Herlihy Mayflower to move his household goods and automobile from Columbus, Ohio to Portland, Oregon.
As a Mayflower agent since 1933, Herlihy offers a number of moving packages to make your long-distance move easier. We can customize your plan to handle as much or a little as you need, from full-service to do-it-yourself moving and storage.
Philip chose a package that included moving his car, furniture and household goods. Our Columbus moving team packed up everything for him in Columbus and then drove almost 2,500 miles to deliver his belongings at his new home in Portland.
After the delivery was complete, Philip wrote to tell us how pleased he was with the moving process.
"I got my car just fine and the furniture arrived on time!" he wrote. "Everything about the process was so smooth and everything arrived in good shape."
"I'm so glad I did my move with you guys," he added. "It was such a good experience!"
Thanks for the feedback, Philip! We wish you all the best at your new home in Portland.
Looking for a professional, reliable long distance Ohio moving company? Contact us today to experience the Herlihy Moving & Storage difference. As one of Ohio's oldest moving companies, we have moved thousands of families and businesses within Ohio, across the United States, and around the world. We're BBB accredited and Angie's List approved. And, as a locally owned and top-rated agent of Mayflower Moving serving Chillicothe, Athens, and Columbus, Ohio, we have the resources to move you, no matter where you need to go.