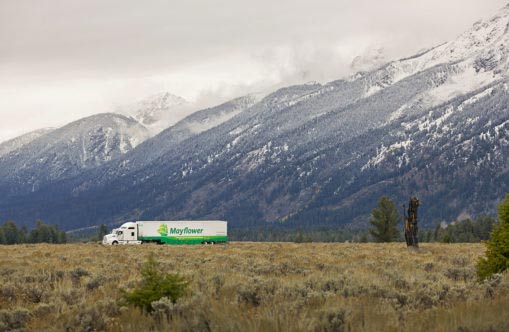 Moving long-distance to or from Columbus, Ohio?
Herlihy Mayflower is here to make your move as easy and stress-free as possible! We have the trained moving professionals, state-of-the-art moving equipment and logistical support to handle corporate relocations and long-distance moves with ease.
Ohio's capital is one of the fastest-growing cities in the Midwest. It offers a low unemployment rate, affordable cost of living, amazing food, friendly neighborhoods and plenty of entertainment options.
A Smooth and Happy Moving Experience
Kaitlen & Justin K. recently called on our Columbus moving team for help with a cross-country move from Seattle, Washington to Columbus, Ohio.
After 2,400-mile drive starting in Seattle, our team arrived safely in Columbus, where we unloaded the couple's furniture, household goods and other belongings.Known as one of the best places to live in the Midwest, Columbus h
Once everything was unpacked, Kaitlen wrote to tell us how happy they were with the moving process.
"Our move went great!" she said. "Justin and I could not be happier with how smoothly everything went.
"The movers arrived on time in Seattle and Columbus and had us moved out and in quickly," she added. "We are both very appreciative of how responsive both you and our driver have been.
"Assuming we continue to love Columbus, we are hoping to buy a house in the next year or so. When we are ready to move again, I will be in touch!"
Thanks for the great feedback, Kaitlen. We wish you all the best in your new home and community!
Your Columbus Moving Professionals
Looking for a professional, reliable Columbus, Ohio moving company? Contact us today to experience the Herlihy Moving & Storage difference. As one of Ohio's oldest moving companies, we have moved thousands of families and businesses within Ohio, across the United States, and around the world. As a locally owned and top-rated agent of Mayflower Moving serving Chillicothe, Athens, and Columbus, Ohio, we have the resources to move you, no matter where you need to go.
Thinking about moving to Ohio's capital city? Check out our Guide for Planning a Move to Columbus, Ohio.