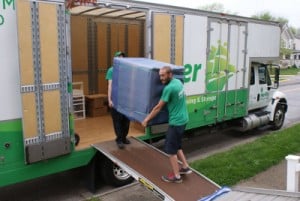 Whether you're moving across the street or around the world, Herlihy Mayflower makes your move as easy and stress free as possible. That's what Linus M. discovered when he called our Columbus moving office for help with a local move in Hilliard, Ohio.
A growing suburb along the I-270 outer belt in western Franklin County, Hilliard has an estimated population of about 36,000 residents. Established in the mid-1800s, Hilliard has a rich heritage of residential structures and architectural styles in the historic district along Norwich Street.
After our team had finished moving Linus' furniture and other belongings from one home in Hilliard to another, he wrote to let us know how pleased he was with our services.
"Your guys were prompt, courteous, and efficient," he said.  "Thanks for helping us out!"
It was our pleasure to move you, Linus! We wish you all the best in your new Hilliard home.