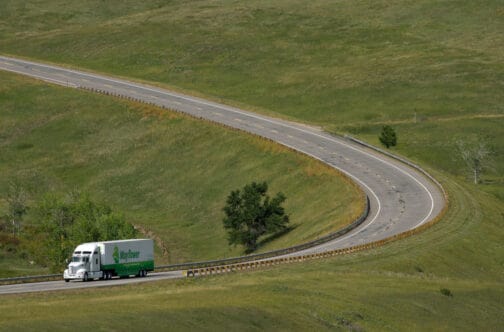 How to Save on Moving During Peak Moving Season
Posted By: herlihywp
Comments: 0
Categories: moving, Moving Tips
Peak moving season is here! According to the U.S. Census Bureau, about 17 million households move annually. Just under half move during the late spring and summer months – May through September – making this the busiest season for moving companies.
Many families with children want to move while their kids are out of school and their schedules are more flexible. But the convenience of a summer move often comes with a price. Because you are competing with all the other families eager to move across town or across the country, the cost of your move will be higher.
Here are a few tips for saving money on your summer move:
Move in the middle
Movers are busiest at the beginning and end of the month because that's when leases turn over. You can save money by scheduling your move in the middle weeks.
Since weekends are the preferred times for moves, you can also save money by scheduling your move mid-week, when rates are slightly lower.
For long-distance moves, you may also want to avoid holiday weekends such as Memorial Day, Independence Day and Labor Day. Not only are these particularly busy moving times, but increased highway traffic can impede your journey.
Unload what you don't need
Every belonging you move adds to the weight of your shipment and the time it takes to move – the biggest cost factors for your move. Finding items you can sell, donate to charity or give to a friend can reduce moving costs by as much as 25 percent.
You can raise funds for the move by selling excess items, or get a tax deduction for items you donate to non-profit organizations (make sure to get a receipt.) For tips on selling your items, check out our blog post, "How to Cash in on Unwanted Items while Moving."
Be prepared.
During a move, time is money – and organization is the key to staying on time.
If you're using packing services, make sure the items you want to move are clean and well organized. This will help the packers complete their work more efficiently.
If you're doing your own packing, have everything packed up the day before the moving crew arrives. Make sure your cartons are taped secure, clearly labeled and ready to load.
Disassemble bed frames, hutches and other furniture that comes apart, making sure to keep all the hardware (try putting nuts and bolts in plastic bags and taping them to the furniture).
Disconnect appliances such as refrigerators, ranges, washers and dryers.
Map Out a Plan for the New Home
Knowing where you want items to go will help your movers unload efficiently and keep rearranging to a minimum. Draw up a plan for where you want furniture to go in each room, and measure to make sure everything will fit.
These are just a few of the ways you can save on your summer move. For more tips, check out our blog post, "Money-Saving Tips for Your Next Move."
Looking for professional, reliable Columbus Ohio movers? Contact us today to experience the Herlihy Moving & Storage difference. As one of Ohio's oldest moving companies, we have moved thousands of families and businesses within Ohio, across the United States, and around the world. We're BBB accredited and Angie's List approved. And, as a locally owned and top-rated agent of Mayflower Moving serving Chillicothe, Athens, and Columbus, Ohio, we have the resources to move you, no matter where you need to go.