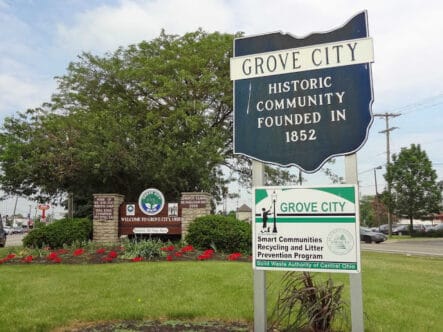 Herlihy Mayflower moves Grove City! Since we opened our Grove City, Ohio office in 1998, Herlihy has become the go-to mover for this growing city in southern Franklin County, which has almost 42,000 residents.
Most recently, we helped Nora C. move from one Grove City home to another.
After our team had finished unloading her furniture and other household goods, she left an online review about what a great job our guys had done.
"Herlihy movers were awesome!!" she said. "They were professional, kind, courteous and extremely efficient.
"They also were so careful of our items and didn't damage anything," she added. "I couldn't be happier… in my opinion, they are the only company and crew to use."
"They are also very affordable," she concluded. "Thank you."
Wow, thanks for your kind words, Nora. Enjoy your new place in Grove City!
Looking for a professional, reliable Grove City, Ohio moving company? Contact us today to experience the Herlihy Moving & Storage difference. As one of Ohio's oldest moving companies, we have moved thousands of families and businesses within Ohio, across the United States, and around the world. We're BBB accredited and Angie's List approved. And, as a locally owned and top-rated agent of Mayflower Moving serving Chillicothe, Athens, and Columbus, Ohio, we have the resources to move you, no matter where you need to go.