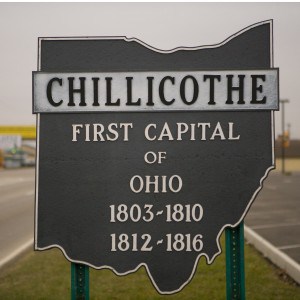 Moving Review: Local Move in Chillicothe, Ohio
Posted By: herlihywp
Comments: 0
Categories: Chillicothe, moving, reviews
As a small, family-owned business with deep roots in Chillicothe, Ohio, Herlihy Mayflower is proud to have grown our business based on our reputation, which is why Diana S. chose Herlihy for a local move in Chillicothe.
Located along the Scioto River 45 miles south of Columbus along U.S. 23, Chillicothe was the first and third capital of Ohio. If you're thinking of moving to the area, check out our Guide to Planning a Move to Chillicothe, Ohio. Herlihy moved our first Chillicothe family in 1920.
After our moving team had finished unloading Diana's furniture and other belongings, she wrote to praise their helpfulness, timeliness, courtesy and efficiency. "Excellent!" she said. "They were great, respectful, helpful, careful and willing to do anything."
Thanks for the great feedback, Diana. Enjoy your new home in Chillicothe!
Looking for a professional, reliable moving company in Chillicothe, Ohio? Contact us today to experience the Herlihy Moving & Storage difference. As one of Ohio's oldest moving companies, we have moved thousands of families and businesses within Ohio, across the United States, and around the world. We're BBB accredited and Angie's List approved. And, as a locally owned and top-rated agent of Mayflower Moving serving Chillicothe, Athens, and Columbus, Ohio, we have the resources to move you, no matter where you need to go.