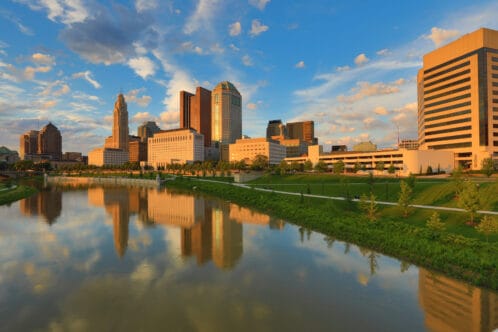 Two central Ohio suburbs rank among America's 50 Best Places to Live, according to news and opinion company 24/7 Wall Street. New Albany, Ohio ranked number eight on the list. Powell, Ohio ranked number 15.
More than one in ten Americans move each year. They can choose from over 20,000 villages, towns and cities across the United States.
To select America's best cities, 24/7 Wall Street compiled a list of 590 cities with populations of more than 65,000. It then ranked them using over three dozen socioeconomic measures in nine major categories: crime, demography, economy, education, environment, health, housing, infrastructure and leisure. After they crunched the numbers, two central Ohio suburbs rose to the top of the list.
New Albany is an affluent city located northeast of Columbus in Franklin and Licking counties. Writers cited the city's high median household income and low crime rate as reasons for its high ranking. A median household income of $191,375 places it among the top five in the country. New Albany's crime rate is less than one-tenth the national average.
Writers called out Powell's extremely low unemployment rate as contributing to its desirability. Only 3.1 percent of residents of this Delaware County city have been out of work in the past five years. This is Powell's second ranking on a national list of best places to live. In July 2005, CNN Money and Money magazine ranked Powell 18th on a list of the 100 Best Places to Live in the United States.
Planning a move in New Albany, Powell or another central Ohio city? Contact us today to experience the Herlihy Moving & Storage difference. As one of Ohio's oldest moving companies, we have moved thousands of families and businesses within Ohio, across the United States, and around the world. We're BBB accredited and Angie's List approved. And, as a locally owned and top-rated agent of Mayflower Moving serving Chillicothe, Athens, and Columbus, Ohio, we have the resources to move you, no matter where you need to go.