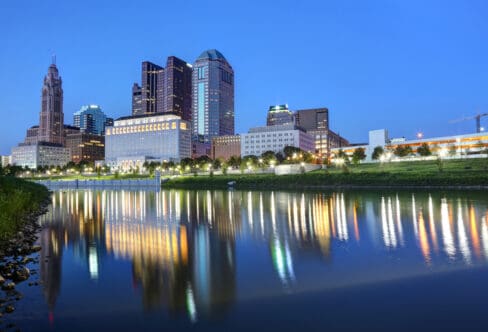 Forbes magazine recently named Columbus, Ohio as the number-one city for emerging start-ups. Ohio's capitol ranked ahead of other large cities such as Denver, St. Louis, Atlanta and Philadelphia.
To create the ranking, Forbes analyzed the 30 largest metro areas, excluding the 10 cities that currently see the highest rate of venture capital investments. Cities were compared on 13 metrics related to costs (business and living), education levels, college presence, entrepreneurship rates, working-age population growth and venture capital investments.
After analysts crunched the numbers, Columbus came out on top.
What makes central Ohio such a great place to start a business? According to the Forbes article, Columbus has created meaningful partnerships between accelerators, government, corporate incumbents and startups.
"Columbus has established a robust startup culture thanks in part to the role of venture funds for some of the city's biggest companies," the article states. "Nationwide, State Automobile Mutual Insurance and Grange Insurance all created funds in recent years to support startups. With financing available to build companies, Columbus has done a better job of retaining post-graduation talent from places like Ohio State, which has 60,000 students on its Columbus campus. The working-age population in the city has grown 9% over the past five years, in sharp contrast to the declines in many of its Midwest rivals."
Herlihy Mayflower recognized opportunity in Columbus more than 20 years ago, when we set up our central Ohio headquarters in the Grove City suburb. With offices in Chillicothe and Athens, we help families and businesses move to take advantage of the increasing prospects for growth in the Buckeye State.
Looking for a professional, reliable Columbus, Ohio moving company? Contact us today to experience the Herlihy Moving & Storage difference. As one of Ohio's oldest moving companies, we have moved thousands of families and businesses within Ohio, across the United States, and around the world. We're BBB accredited and Angie's List approved. And, as a locally owned and top-rated agent of Mayflower Moving serving Chillicothe, Athens, and Columbus, Ohio, we have the resources to move you, no matter where you need to go.