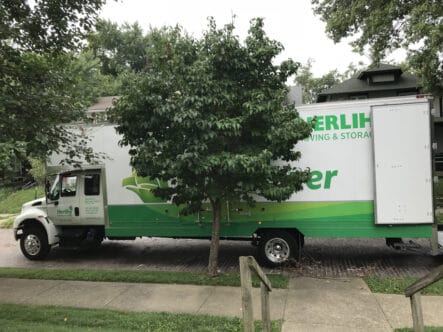 Looking for a Columbus, Ohio moving company with the experience, equipment and trained professionals to successfully handle valuable and fragile antiques? Call on Herlihy Mayflower. We've been moving furniture so long that many of the new pieces we delivered in the 1920s are now considered antique!
We're proud to have many repeat customers like Cheryl C., who most recently called for help with moving her antiques from Columbus, Ohio to Buckeye Lake, Ohio.
One of the nation's fastest-growing cities, Columbus is the state capital and most populous city in Ohio. If you're considering a move to CBUS, as it's known to locals, check out our Guide to Moving to Columbus, Ohio. Herlihy has been one of central Ohio's most prominent movers for over two decades.
Buckeye Lake is a village in Fairfield and Licking counties about 30 miles from Columbus. It was built along the north shore of Buckeye Lake State Park. Ohio's oldest state park features a 3,300-acre recreational lake.
After our Columbus moving team had finished unloading Cheryl's furniture at her new home in Buckeye Lake, we took a Louis XV butler's desk with onyx top back to our climate-controlled warehouse for storage. The following week, our team delivered the desk to Granville Mercantile Revue for consignment.
When all parts of the move were complete, Cheryl wrote to let us know how happy she was with her experience.
"My family first hired Herlihy Mayflower to move antique furniture and other items from my father's estate in Kentucky," she said. "When it came time for me to move again, I didn't even consider anyone else."
She noted that most of her furniture is between 100 and 200 years old. "Antique furniture is both heavy and fragile," she said. "I appreciate that the Herlihy team took the time to carefully blanket and shrink wrap my furniture, then moved each piece with kid gloves. Plus, they were so nice and personable I was happy to have them in my house!"
Many thanks for your business and kind words, Cheryl. We wish you all the best in your new Buckeye Lake home.
Looking for a professional, reliable Columbus, Ohio moving company serving Buckeye Lake, Ohio? Contact us today to experience the Herlihy Moving & Storage difference. As one of Ohio's oldest moving companies, we have moved thousands of families and businesses within Ohio, across the United States, and around the world. We're BBB accredited and Angie's List approved. And, as a locally owned and top-rated agent of Mayflower Moving serving Chillicothe, Athens, and Columbus, Ohio, we have the resources to move you, no matter where you need to go.