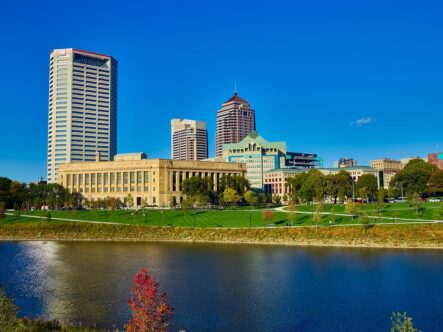 Columbus, Ohio Ranks as Nation's 4th Hottest Real Estate Market
Posted By: herlihywp
Comments: 0
Categories: Columbus, moving, Moving Tips
Columbus, Ohio ranked number four last month on Realtor.com's list of the nation's hottest housing markets. The ranking is based on how many hits each home listing gets as well as how quickly homes are selling.
Central Ohio increased 12 percent in April versus March. Homes spent just over a month (33 days) on the market, according to the Columbus REALTORS® Multiple Listing Service.
There were 3,698 central Ohio homes and condominiums listed in April, which is 9.1 percent more than in March and 3.6 percent more than April 2017.
Buyers snapped up homes at a near-record pace. There were 2,590 closed sales in April, which is 8.8 percent more than March and 2.3 percent more than a year ago.
So far in 2018, the average sales price of a home in central Ohio was $216,784, an increase of 7.3 percent from April 2017. The median sales price was $182,350, up 7.9 percent from the same month a year ago.
Home prices are expected to continue to climb this year, driven by strong demand and a shortage of homes, according to the mid-year forecast by the National Association of Realtors.
Herlihy Mayflower Owner and Vice President James Herlihy said the hot housing market is driving an equally hot moving season.  "When so many houses are changing hands, it's a good idea to schedule your moving service as soon as you know the closing date," he said. "Weekends fill up fast. If you have some flexibility and can move during the week, you may find it easier to schedule your move."