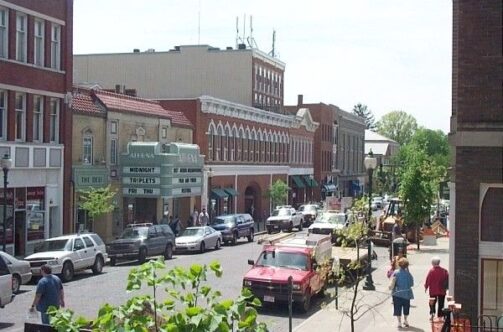 When you need to move multiple times, it's best to have a moving partner you can trust. That's what Ardelle D. found in Herlihy Moving & Storage.
Our Athens moving team first moved Ardelle and her family from Flushing, New York to Athens, Ohio in 2007. Athens is the county seat of Athens County, Ohio. The home of Ohio University, this southeastern Ohio city of about 24,000 residents sits on the banks of the Hocking River. You can learn more in our Athens, Ohio Moving Guide.
Ardelle has done a lot of moving recently! Last October, we moved her from Athens to Madison, Wisconsin. Then in January, we moved everything back from Madison to Athens.
After she settled in from the latest move, Ardelle sent a note of thanks to her Athens moving team. Here are some of the highlights:
"I just completed the Mayflower's Survey (glowingly) and want so much to tell you how very fine your service has been.
"I'm referring to late October, Athens to Madison, and to the mid-January move, Madison to Athens. I can also include my move from Flushing, NY to Athens back in early July 2007. Your service is excellent.
"I hope you tell your team how pleased I was with their assistance in making my life better. I'm now in a rental and have no idea how long I'll remain. I'll probably see you all again some day!
"I had an excellent trip home to Athens and I'm as pleased as a bug in a rug to be home again. I don't intend to ever leave Athens."
We appreciate your kind words and loyalty, Ardelle! Our team is here to move you wherever you'd like to go – across the street or around the world.
Looking for a professional, reliable Athens Ohio moving company? Contact us today to experience the Herlihy Moving & Storage difference. As one of Ohio's oldest moving companies, we have moved thousands of families and businesses within Ohio, across the United States, and around the world. We are BBB accredited and Angie's List approved. And, as a locally owned and top-rated agent of Mayflower Moving serving Chillicothe, Athens, and Columbus, Ohio, we have the resources to move you, no matter where you need to go.