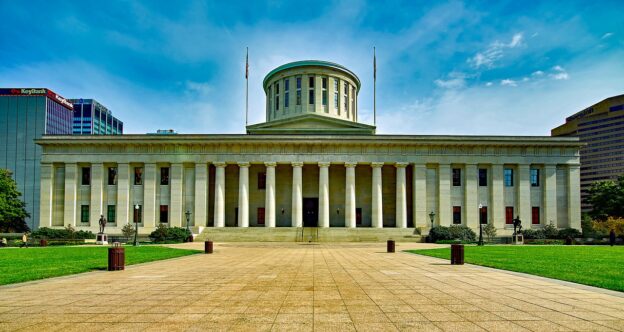 Moving is one of the most difficult things most people ever do. Although no move is easy, choosing a reputable moving company is the best way to lessen the stress and worry of a local or long-distance move. Keep in mind that if you hire a mover based solely on the lowest price, you may be sacrificing other things that are more important, such as having your possessions moved safely and delivered on time.
Whether you're moving around town, across Ohio or to another state, the following tips will help you find the right mover for you.
Ask Your Friends
A good moving company will have happy customers eager to share their opinion. Ask friends if they have had positive experiences with any moving companies, or browse through social media and review sites. Pay attention to how movers respond to any less-than-positive comments.
You may also want to ask moving companies for references. Herlihy Moving & Storage has grown over the past 98 years based on referrals from satisfied customers. We are happy to provide references. Just ask.
Consult a Trusted Advisor
Local real estate agents and home improvement contractors work with movers every day. They can recommend trusted movers.
Look for Professional Affiliations
Is your moving company a licensed agent of a national motor carrier such as Mayflower Transit or United Van Lines? Such agents must meet stringent safety and customer service requirements to maintain their affiliation. Since 1933, Herlihy Moving & Storage has been a licensed agent of Mayflower Transit – America's most trusted name in moving. In fact, we are the oldest family-owned company in the Mayflower system.
Check Business Credentials
Make sure any mover you consider maintains a physical, bricks-and-mortar business location – not just a few trucks. In addition, federal law requires that all for-hire moving companies operating across state lines must be licensed and insured.
Once you've made a list of prospective movers, contact each company and ask for its full legal name and 'doing business as' (DBA) names, physical address and phone numbers, the number of years in business as well as Department of Transportation (DOT) and Motor Carrier (MC) license numbers. With credentials in hand, you can reference Federal Motor Carrier Safety Administration resources like Protect Your Move to see if a mover is federally licensed.
Obtain Price Estimates
For long-distance moves, reputable moving companies will comply with federal regulation requiring an in-home estimate.  A representative will want to visit your home or facility in order to survey your goods and provide an estimate of cost. Be sure to schedule at least two visits so you have confidence in the estimates you receive.
Especially for large moves, avoid estimates given over the phone or internet. The way you describe your belongings and the way a moving company views them could differ, leading to changes in pricing. A face-to-face meeting will clarify these points and help to ensure accurate pricing from the beginning.
During the estimate, make sure to show the representative every item you wish to have moved. Don't overlook items in the basement, attic or in storage. The mover should ask detailed questions so they can price the job accurately and prepare for the move.
Before you sign a contract, ask about "valuation" options. The valuation option you choose determines the mover's maximum liability for loss or damage caused by their handling and transportation. The liability of a mover for loss or damage is based upon the mover's tariffs, as well as federal laws and regulations, and has certain limitations and exclusions.
Don't Fall Victim to Moving Scams!
Every year, thousands of Americans fall victim to unreliable movers, who fail to deliver as promised or even abscond with a family's belongings. Don't risk become one of them! In addition to the tips above, check out our blog post, 5 Tips to Help You Steer Clear of Moving Scams.
Looking for a professional, reliable Columbus, Ohio moving company? Contact us today to experience the Herlihy Moving & Storage difference. As one of Ohio's oldest moving companies, we have moved thousands of families and businesses within Ohio, across the United States, and around the world. We're BBB accredited and Angie's List approved. And, as a locally owned and top-rated agent of Mayflower Moving serving Chillicothe, Athens, and Columbus, Ohio, we have the resources to move you, no matter where you need to go.