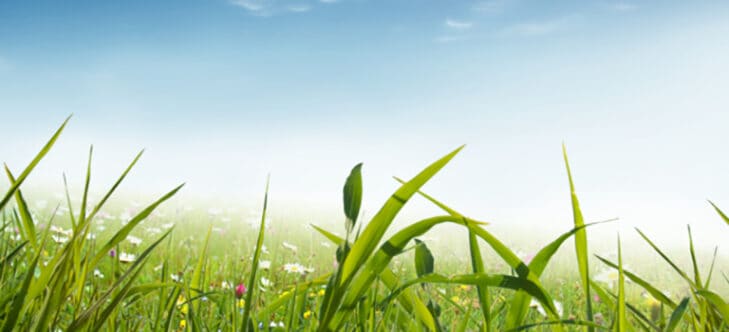 If you're like most Americans, you've accumulated a lot of "stuff." And you seldom realize just how much you own until you're ready to pack for a move.
This year, more than 43 million Americans will pack up their households and move. If you're among them, remember to watch out for Mother Earth in the process by considering these environment-friendly moving tips. Look for ways to reduce, re-use and recycle at every step of the move.
Step 1: Reduce
Moving presents a great opportunity for you to lighten your load and get rid of belongings you no longer want, need or use. Remember, every item you move adds to the weight of your shipment – and ultimately the cost.
Begin your moving process by making an inventory of your possessions and how often you use them. For example, organizing experts recommend that you part with any clothing you haven't worn in the past year. Ditto for kitchen gadgets, sporting equipment, books, CDs/DVDs, children's toys and other belongings you haven't used in months or years.
Make a diagram of your new place and plan out placement of your furniture. If anything won't fit, plan to get rid of it before you move.
Try to plan your food purchases in the weeks ahead of your move so that you don't end up with a lot of perishables. Professional movers cannot move perishable items, and if you're doing the move yourself, you probably don't want to hassle with them.
Step 2: Reuse and Recycle
It's often tempting to simply throw unwanted items away. But your old stereo speakers, barbecue grill and those "skinny" clothes that no longer fit could be treasures to a bargain-seeking garage-sale shopper or a local charity. And books (which tend to add a lot of weight to your move) might be much-appreciated at your local library. Take a little extra time to sort through your things and host a garage sale or donate them to a deserving charity, rather than adding to a landfill.
For ideas on how to raise money from old belongings, see our tips on How to Cash in on Unwanted Items While Moving.
Plan to give any extra perishable items in your refrigerator and freezer to a nearby neighbor. If you don't want to pack up and move boxes of canned goods and other non-perishables, consider donating them to a local food shelter.
The "Do Not Pack" List: Flammable and Hazardous Items
Many common household items are not safe for transport under any circumstances. For the safety of your family, our movers and others on the road, we cannot transport hazardous items, including explosives, flammable gases and toxic substances.
Please read this list carefully prior to packing so that you can separate these non-allowable items from the rest of your belongings.
Aerosol Cans
Ammonia
Ammunition
Car Batteries
Charcoal/Lighter Fluid
Chemistry Sets
Cleaning Solvents
Darkroom Chemicals
Fertilizer
Fire Extinguishers
Fireworks
Fuels/Oils
Household Batteries
Kerosene
Liquid Chlorine Bleach
Loaded Guns
Matches
Nail Polish
Paint Thinners
Paints/Varnishes
Pesticides
Poisons
Pool Chemicals
Propane Tanks
Sterno Fuel
Weed Killer
Most of these items are likely to be found in your garage or with your household cleaning supplies, while others may be scattered throughout your house. If you have questions about a particular item, please reach out to your Herlihy move coordinator for clarification.
If possible, use up all of these materials before you move. You might try giving unused items to a friend or neighbor. Keep in mind that these items are hazardous and must be disposed of properly to comply with federal, state and local laws and to protect the environment.
Green-Thumb Packing Hints
Now that you've pared down what you're going to move, it's time to think about how to pack what's left. Cardboard and packing supplies such as bubble wrap and foam packing peanuts can create a lot of extra trash. Try to use recyclable packing materials as much as possible.
Consider purchasing some sturdy, low-cost rubber tubs to store holiday ornaments, seasonal clothing and other items. These can double as moving containers and on-site storage when you reach your new home.
Using old blankets and towels as padding in your boxes serves the dual purpose of protecting your breakables and packing your linens while saving money on packing materials and keeping materials out of the landfill.
Unprinted news print is great for package and is recyclable. Old newspapers are recyclable as well, but the ink can transfer to your hands and belongings. Who needs an extra mess to clean up when moving?
Of course, you will have to purchase some moving boxes, but plan to donate them to someone else after your move or ensure they go out with the recycling…not the trash.
After the Move
If possible, investigate ahead of time what type of recycling, yard waste and trash service is available and when those pick-up days are scheduled. That way, you won't have lots of trash sitting at your curb for several days, and you'll be ready to put your recyclables out at the first opportunity.