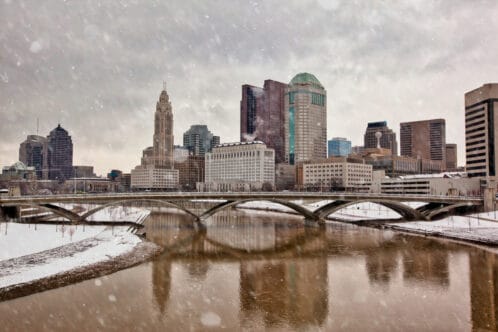 Columbus Housing Market Reached Record Highs in 2017
The Columbus, Ohio housing market continued its boom in 2017, marking the sixth straight year of increases in the number of houses sold.
Central Ohio saw a record number of homes sold in a single year, as more than 32,000 houses and condos changed hands, according to the Columbus Board of Realtors. Home prices also increased about 6 percent.
According to Zillow, almost one-third of homes listed sold for more than their list price. And they sold quickly. Central Ohio homes sold after being listed an average of 35 days, about half the time from listing to sale just three years earlier. In hot local markets like Clintonville, homes sold in as few as 3 weeks.
A population surge among those in their prime home-buying years coupled with strong job growth and low mortgage rates has driven demand for homes in central Ohio.
Still, Columbus is not alone in its hot real estate market. According to the National Association of Realtors, demand pushed national home sales to an annual rate of 5.51 million, the highest since 2006. The real estate boom is expected to continue at least through 2018, according to a senior economist with the listing site Trulia.
Looking for a professional, reliable Columbus, Ohio moving company? Contact us today to experience the Herlihy Moving & Storage difference. As one of Ohio's oldest moving companies, we have moved thousands of families and businesses within Ohio, across the United States, and around the world. We are BBB accredited and Angie's List approved. And, as a locally owned and top-rated agent of Mayflower Moving serving Chillicothe, Athens, and Columbus, Ohio, we have the resources to move you, no matter where you need to go.