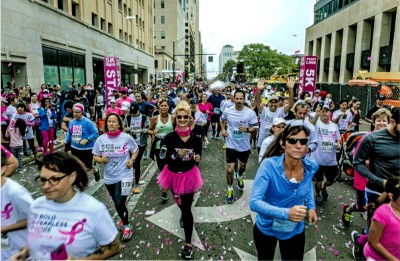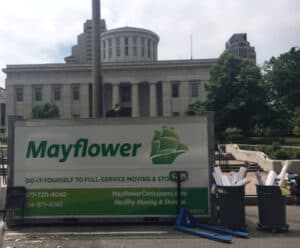 Giving back is a core value at Herlihy Mayflower Moving & Storage. We consider it an honor and a privilege to support charitable organizations in the Columbus, Chillicothe, and Athens, Ohio communities that have done so much for our business and our family.
We're proud to continue our longstanding relationship as "special friends" of Susan G. Komen® Columbus and the Race for the Cure.  This year's race, which took place Saturday, May 20 in downtown Columbus, Ohio, drew 25,000 participants and raised more than $367,000.
"Herlihy Moving & Storage has been a longtime supporter of Komen Columbus," said Becca Thomas, Director of Events for Komen Columbus. "We really appreciate their support and are proud to have such great community partners."
The Susan G. Komen Race for the Cure® is the world's largest education and fundraising event for breast cancer. The event raises funds and awareness for the breast cancer movement, celebrates breast cancer survivorship and honors those who have lost their battle with the disease.
This Race is unique in that 100 percent of the net proceeds are allocated to the Komen mission, and 75 percent stays in the Columbus, Ohio community to help fund local programs including:
Screening, diagnosis and treatment services,
Safe and accurate breast cancer information, and
Patient navigation programs.
The remaining 25 percent supports the Susan G. Komen® Grants Program.
In addition to the Komen Columbus Race, we also support the Komen Athens Race for the Cure. This year's race takes place in October.